Give your child the chance to learn through playtime with our wide selection of giant stress ball toys! Sensory Assist is dedicated to playful learning, being Australia's premier source of children's toys that stimulate brains for healthy development.
Our range includes sensory balls suited for kids in various stages of their lives. With several options for your child, we are confident that we have the suitable toy that your child will enjoy! Browse our collection of ball toys for children of all ages and learn more about their benefits.
Learn Through Play With Sensory Ball Toys
We are dedicated to providing high-quality children's entertainment through sensory-based toys. At Sensory Assist, we supply toys manufactured by companies that share our vision of playful learning. For example, our collection includes ball toys that aim to exercise a child's curiosity through tactile learning.
Stimulate your kid's sense of touch with ball toys that feature different textures. This exposure to different sensations affords you a safe and fun learning experience for your child. Kids of any age and ability level will surely find ways to enjoy the unique ball toys in our collection.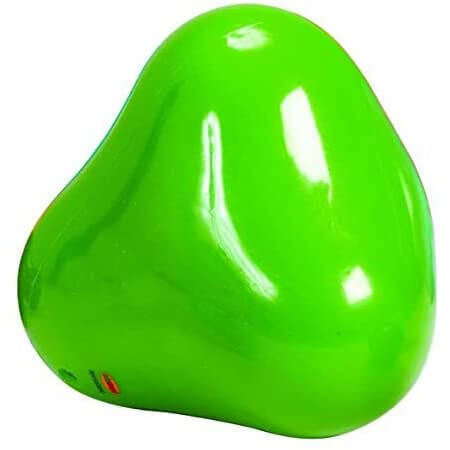 Giant Stress Ball Toys for Children
Children can experience stress, although maybe not on the same level as adults. However, that doesn't mean their stress is invalid. With giant stress ball toys designed for children, they learn how to cope and respond to stress through playtime.
Give your child the opportunity to process their emotions as early as possible. For example, our toys for special needs children include specially designed ball toys that help develop children's response to stress.
Our ball toys feature different textures that stimulate children's sense of touch. These toys are large for most children, which is likely to keep them engaged. At the same time, they are manageable enough for their little hands to hold. Give your child unlimited fun with our sensory ball toys!
Benefits of Giant Stress Ball Toys
Sensory ball toys are great tools that offer unlimited opportunities for fun! Get a ball toy to help your child develop and improve their:
Reaction Time: Improve your kid's reaction time with ball games like catching and throwing.
Hand-Eye Coordination: Exercise your child's cognitive skills by juggling ball games.
Motor Skills: Keep your child physically and mentally active with sensory ball toys to improve their gross and fine motor skills.
Object Permanence: Develop your child's ability to remember their ball, which will be much easier when they are sensory toys.
Spatial Awareness: Enhance your child's understanding of the space around them through ball toys that they can chase after.
Grasping Reflexes: Help your child learn to pick up and hold objects easier with specially designed giant stress ball toys.
Balancing Abilities: Give your child different ball toys to help them remain in control of their body movements and coordination while playing.
Language Skills: Communicate with your child while playing with balls to help them exercise their speaking abilities.
Social Skills: Have your kids play with other kids with ball games that several children can enjoy.
Problem Solving Skills: Exercise your child's brainpower with ball toys by introducing games that present issues that they must resolve quickly, like getting a ball from a closed container
Kids can play by themselves or you can play along with them while still enjoying your time. Either way, playtime will surely be eventful when you give your child a sensory ball toy they can enjoy.
Play, throw and catch or leave them to discover their sense of touch with the specially designed toys in our collection. Get in touch with our representatives if the toy you want is out of stock and we will be sure to get back to you.
Ball Games To Try With Your Child
Balls are simple and classic toys that offer countless possibilities for fun! So when playtime rolls around, consider these games to play with your children:
Throw and Catch: Develop your child's reaction time, coordination, and balance while still having fun. Sensory ball toys in our collection also have special designs to assist with grasping abilities.
Bathtub Basketball: Prepare your child for the NBA Finals as early as possible with a specially designed basketball set for kids. At Sensory Assist, we supply hoop and ball toys for the tub so your child can look forward to bath time as much as they love playtime.
Juggling: Challenge your kid to learn how to juggle multiple balls at a time to improve their dexterity and concentration! Our collection of sensory ball toys features special texture designs that make it easier to grasp the toys, suited for children with special needs